The second-gen MX-5 is often overlooked simply because it doesn't have pop up lights, but behind those fixed lamps is a car that retains the essence of the original. It's light and nimble in a way that its successor, the NC, couldn't quite match, plus you could get it with a decent 148hp in later 1.8-litre cars. In fact, the NB's underpinnings were largely carried over from the sought-after original, yet still it's the cheaper of the two. All for the lights…
As is the case with most (if not all) MX-5s, the NB represented great value when new and even more so as a used buy. MX-5s of all generations are known for their near bulletproof reliability and low running costs. However, you'll want to keep an eye out for rust, which can build up along the skirts, wheel wells and rear sub frame.
There aren't a whole lot of options at this end of the market, with the only real alternatives being a first-generation Audi TT or a BMW Z3, neither of which can match the sheer joy of an MX-5. This 2005 example appears to be completely standard, a pretty rare find for an old and affordable Japanese car. Now as always, the MX-5 proves you don't need to spend big money to have fun.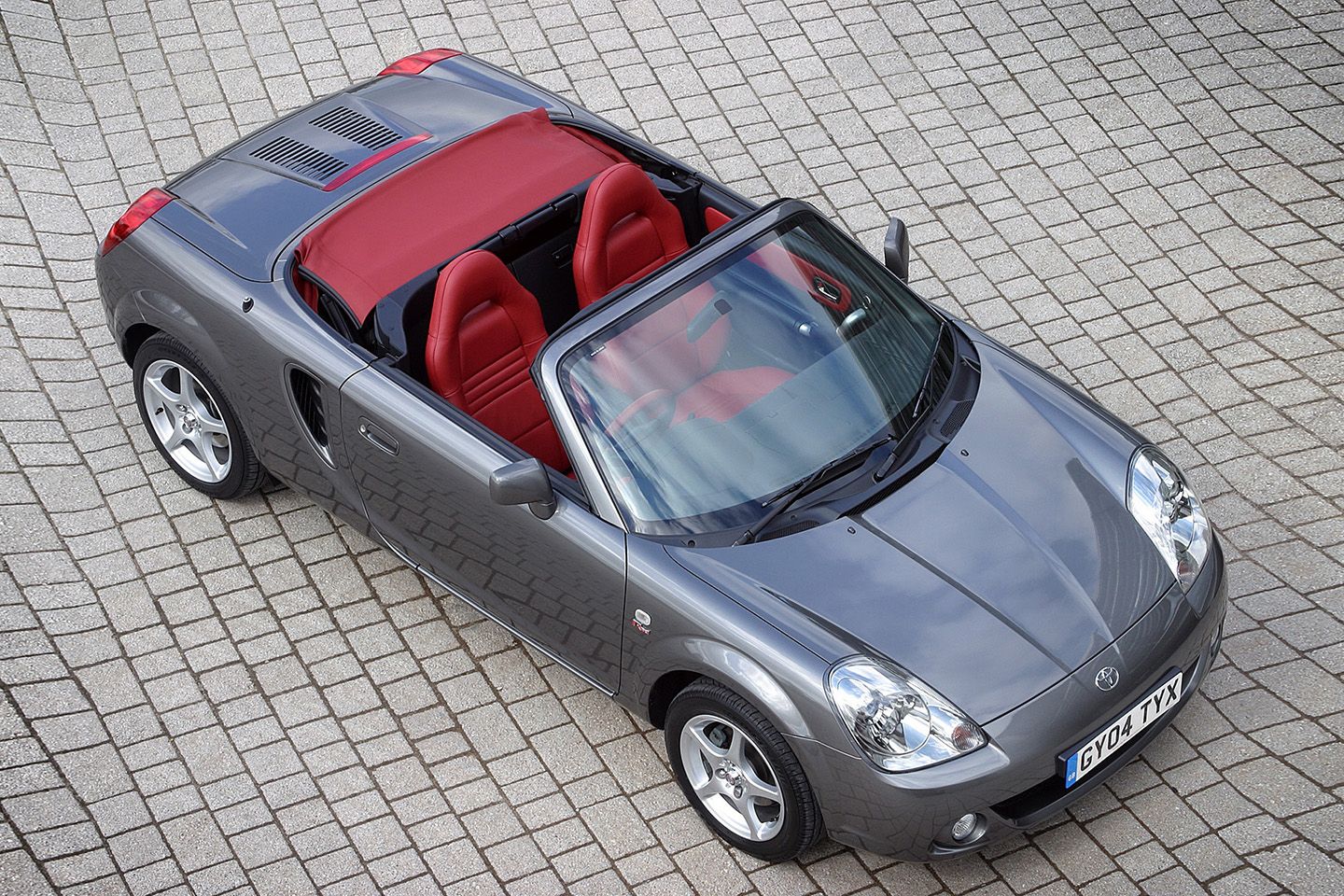 There's arguably no better way to learn the handling quirks of a mid-engined, rear-wheel drive sports car than in the third-generation Toyota MR2. Think about it. For under £5,000 you can get a car with a kerb weight of just 975kg, a fizzy twin cam behind your head and power (albeit a modest 140hp) to the rear wheels – think of it like a slightly heavier, much cheaper Lotus Elise. It might even do some mid-engined snap oversteer on you, too…
We need to talk about reliability, though. Early cars are plagued by pre-cat disintegration that can wreak havoc on the engine. This was solved with the 2002 facelift, along with some upgrades such as larger wheels, a six-speed gearbox instead of the old car's five, reworked suspension and bracing for the front and rear for added stiffness.
To be fair, it doesn't quite have the modern edge of a Peugeot RCZ, which has surprisingly dipped below the £5k mark, but that's a front-wheel drive car based on the Peugeot 308 – not a sub-tonne sportster. As for the Toyota, this looks about as good as MR2s get: it's completely stock, has only had one owner over the past 17 years and is an all-important facelift. Plus, you know, all the best sports cars have red seats.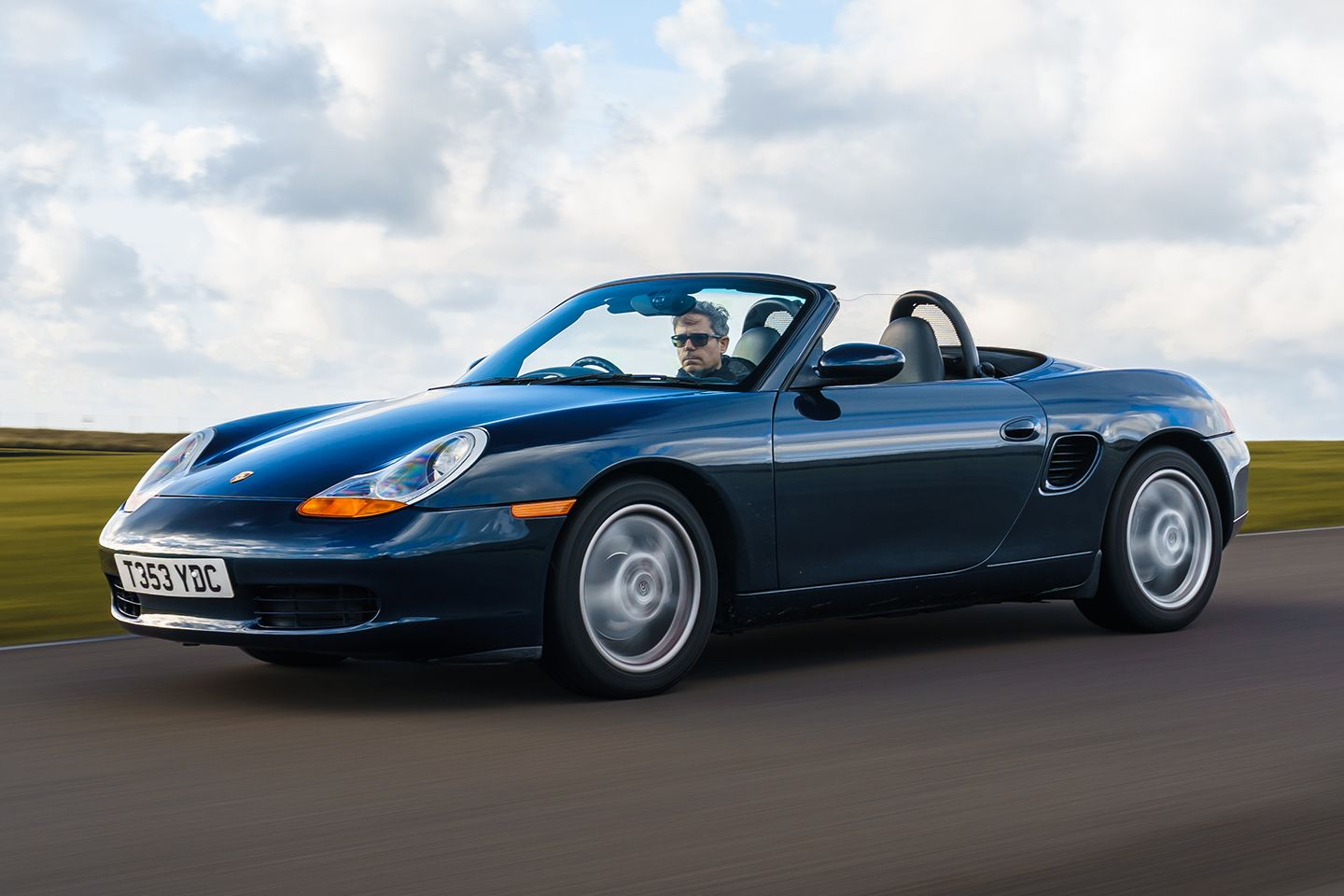 Admittedly, you could slot a fair chunk of Porsche's back catalogue into this list. However, it's hard to ignore the car that not only played a part in saving the company, but can still be had for half the price of a Dacia Sandero. That's right, for a little over £5k – even after all these years of saying so – you can get your hands on a mid-engined sports car built by the preeminent manufacturer of such things. 
Granted, the 986 Boxster isn't without its foibles and while an early, high mile hero can be had on the cheap, you'll likely be spending more in the long run. So for our budget we've gone for a facelifted Boxster with a bit more grunt and improved reliability. The S gets a 3.2-litre flat-six producing a decent 260hp, which is just about enough to get the most out of the Boxster's brilliant chassis.
This 2003 S may not win any points for originality of spec, but it's being sold with reams of paperwork, four new Michelins plus a fresh set of discs and pads as well. As one of the later cars most (if not all) the 986 gremlins should have been ironed out, too. Boxsters this good can't be £10k forever – look what happened to the 924, 944 and 968…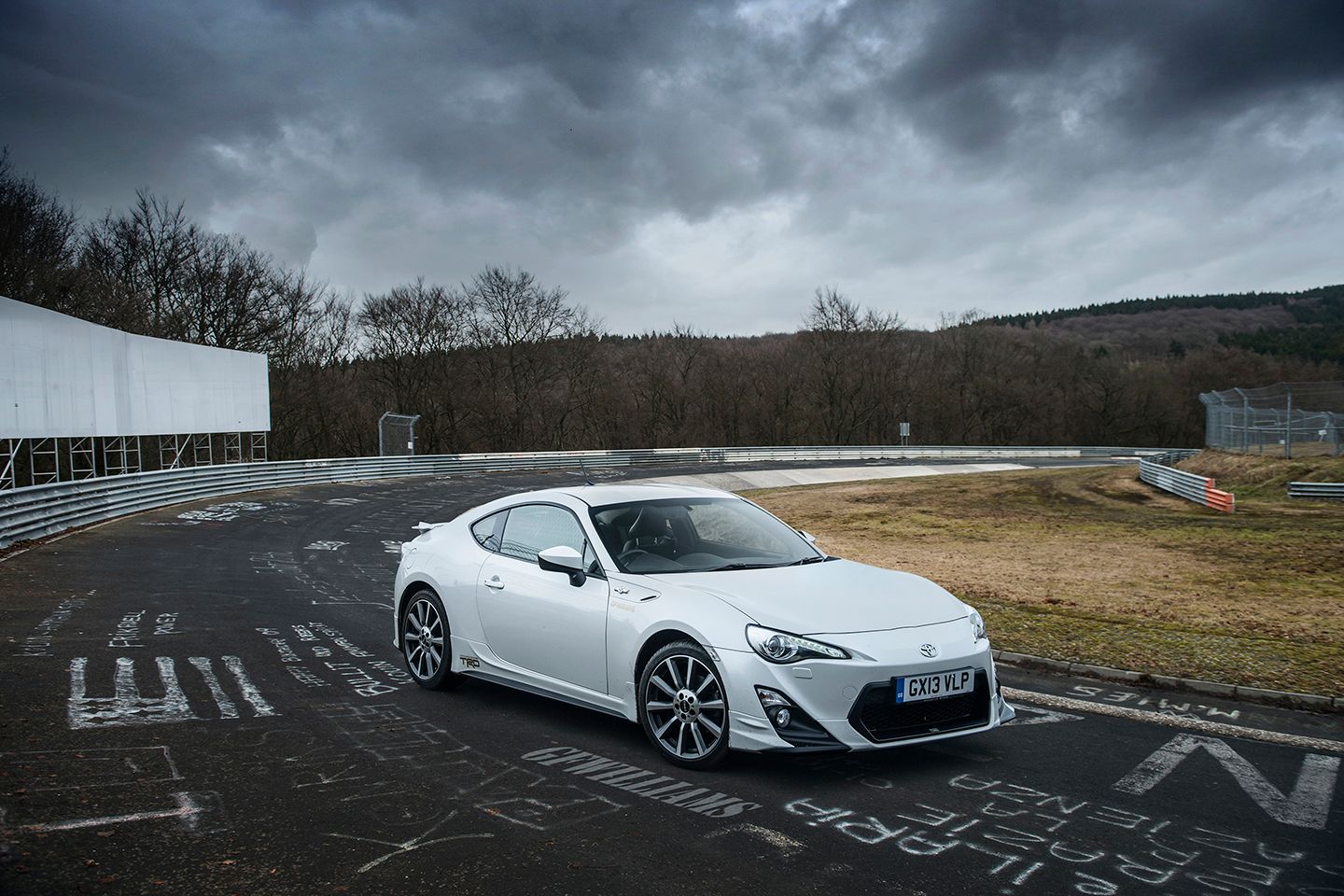 It wasn't that long ago when Toyota completely forgot how to make interesting cars while it focused on mass-produced appliances like the Auris. And Prius. And Avensis. But then in 2012 it remembered how to have fun and launched the brilliant GT86. At a time where carmakers were focusing on power and technology, Toyota launched a simple sports car that was just as happy going sideways as it was in a straight line. 
Though many may point to sports cars at this money with more characterful engines than the GT86's gravelly flat four – the Honda S2000, Nissan 350Z, Alfa Brera and even Vauxhall Monaro can be bought for £15k – they're all getting on a bit now. The GT86 offers the dependability of those dreary modern Toyotas listed above with one of the great modern sports car chassis. Which is why it's so recommendable. Warts – meagre torque, silly tyres, cheap cabin – and all.
We've gone towards the higher end of our budget for a low-mileage, early example, but as the GT86 remained mechanically standard throughout its near decade on sale the model year isn't crucial. A 2017 facelift tweaked the looks and introduced minor chassis changes but is out of budget for the moment. Good job a bone-stock, original '86 will entertain for many, many years to come.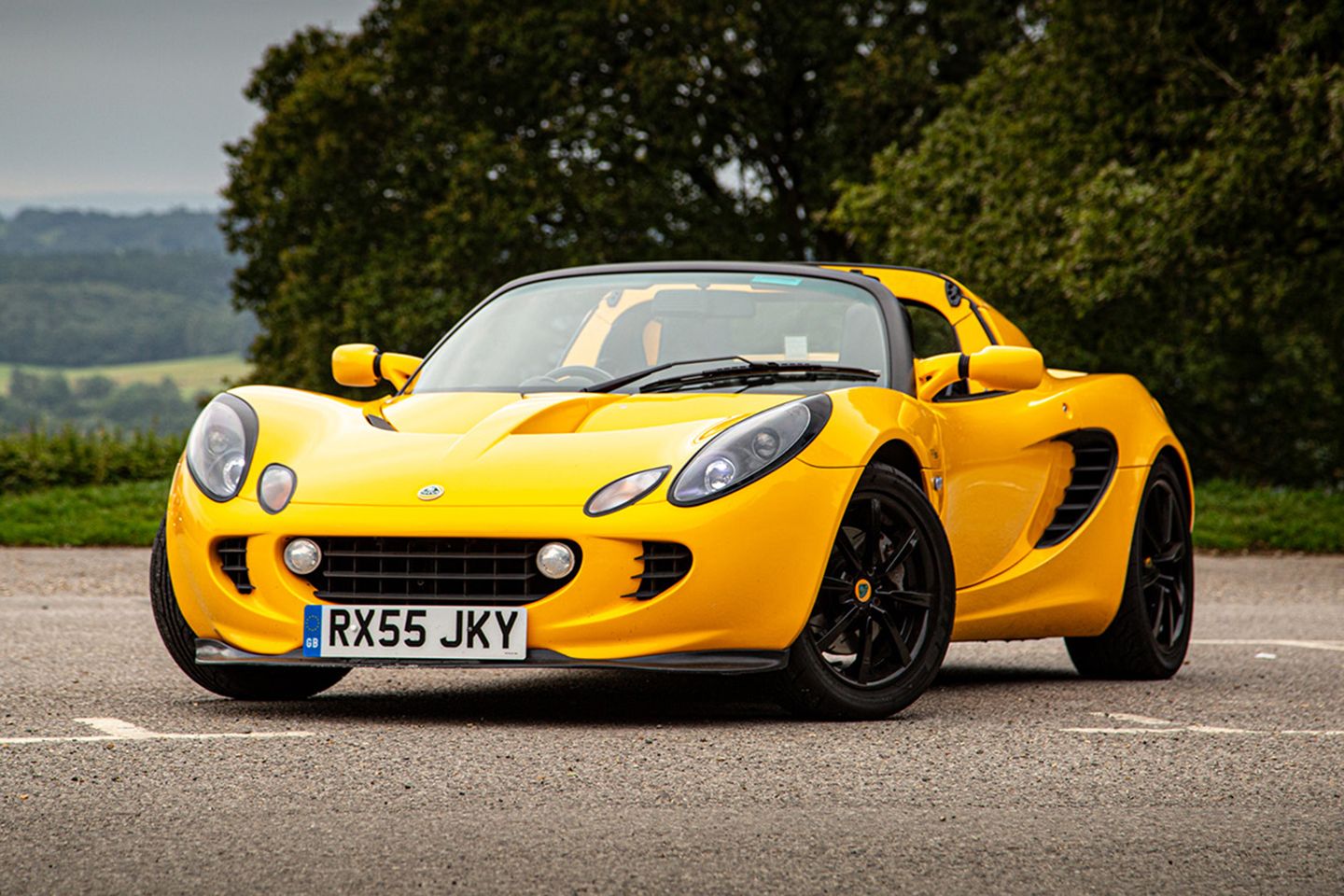 You can't have a best sports car list without mentioning the Lotus Elise. Norfolk's most recognisable model effectively set the standard on how an affordable (relatively speaking) sports car should feel. Sticking to Colin Chapman's principle of less is more, the Elise utilised lightweight materials, an uncompromising interior and, on early models at least, no driver aids. Yes, the Exige is the better track car and an Evora is easier to live with, but nothing beats the Elise for an open-top blast along your favourite stretch of road. 
Three generations of the Elise were released before Lotus brought production to an end earlier this year close, meaning values now stretch all the way from £10k to £50,000. So we're going straight down the middle with the Series 2, especially as it's known as a little less spiky at the absolute limit than the S1. And it's more affordable than the S3 with which it shares a fair bit.
There were many, many editions of the S2, and finding the right one can be tricky. This 111S falls in our budget, boasting the punchier 160hp K-Series engine. Older versions of the Rover unit were prone to costly head gasket failure, but improved materials now mean this isn't the terror it's made out to be. Plus, this one comes in British Racing Green with a tan leather interior – the ultimate spec for a sports car. Or anything, really.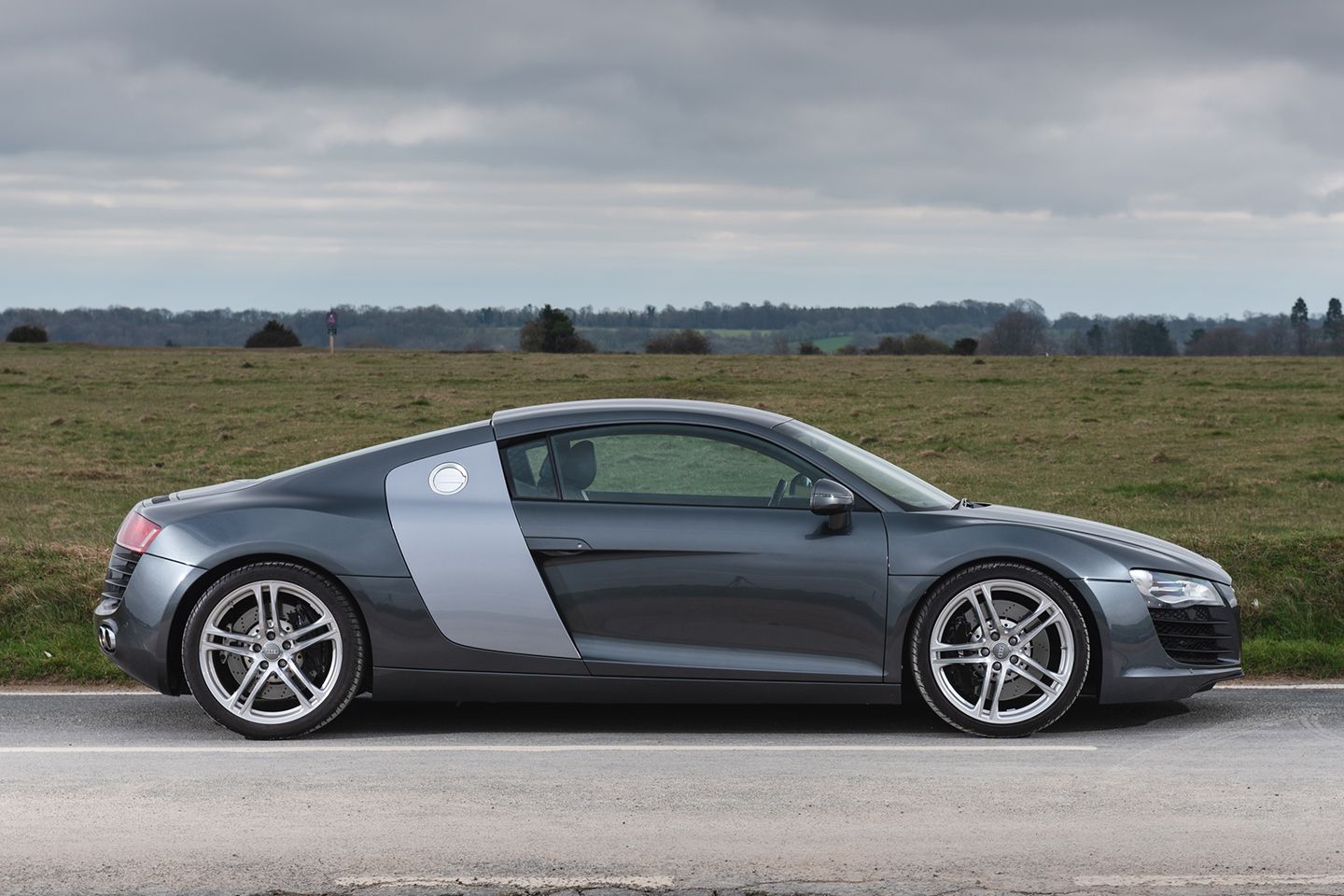 The Porsche 911 faced its greatest threat in decades when the Audi R8 arrived. In 2022 the mid-mounted 4.2-litre V8 might seem a bit too modest with only 420hp to shout about, but it fits into the all-wheel-drive spaceframe like a hand in a glove, especially when attached to the manual six-speed 'box. Moreover, it's all wrapped up in a package that doesn't just resemble a supercar but is arguably one of the finest pieces of automotive design of the 21st century.
It's a design that turns heads to this day and, best of all (as you might have heard) they're an absolute bargain as a used buy. For £40,000 you've got a choice of V8s to choose from, including a few manuals like this 2007 Ice Silver example. Don't let the 59,000 on the odometer put you off; the V8s with manual 'boxes are reliable, though they can be a little oil hungry.
You won't find any V10s below £40k, sadly, but the V8 is widely considered to be the most engaging of the lot thanks to its lower weight. Good thing it's also the most affordable, too.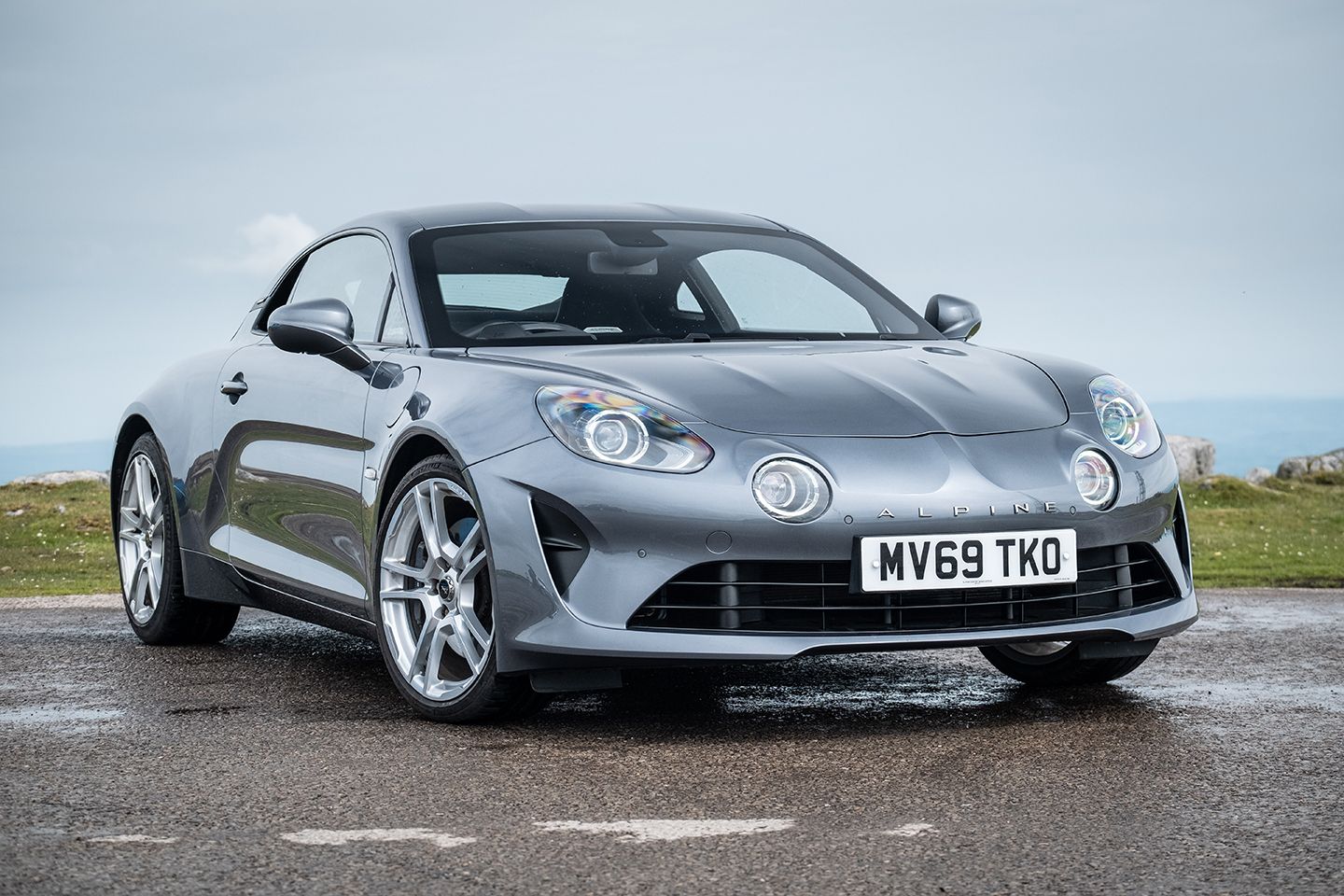 Just as the R8 presented 911 buyers with a bit of a quandary, so too the Alpine A110 threatened the 718 Cayman's hegemony. As it would turn out, the A110 wasn't a half-hearted homage to Alpine's championship-winning rally car; it was a serious (and beautifully executed) attempt at beating Porsche at its own game.
The engine, now in the middle, comes from the RS Megane 280, though the underpinnings are bespoke to the A110. This means that, despite the calls for a manual option, it's not possible as the car was never conceived with such a thing in mind. Well, that's the Alpine line, anyway. Consequently, the only option is a seven-speed Getrag dual-clutch transmission, although many believe the DCT suits the seamless nature of the A110 – despite its retro looks. Most importantly, though, it's utterly magnificent to drive.
With such a generous budget – a new A110 starts at £50k – there are plenty of used examples out there. At little more than £40k there are Alpines like this nicely specced Premiere Edition (with the Sabelt bucket seats), and keen track day goers might be intrigued by this S. It brought more power and stiffer suspension to further ramp up the A110's abilities on circuit; this 2020 example has covered 5,000 miles and is yours for £52,950.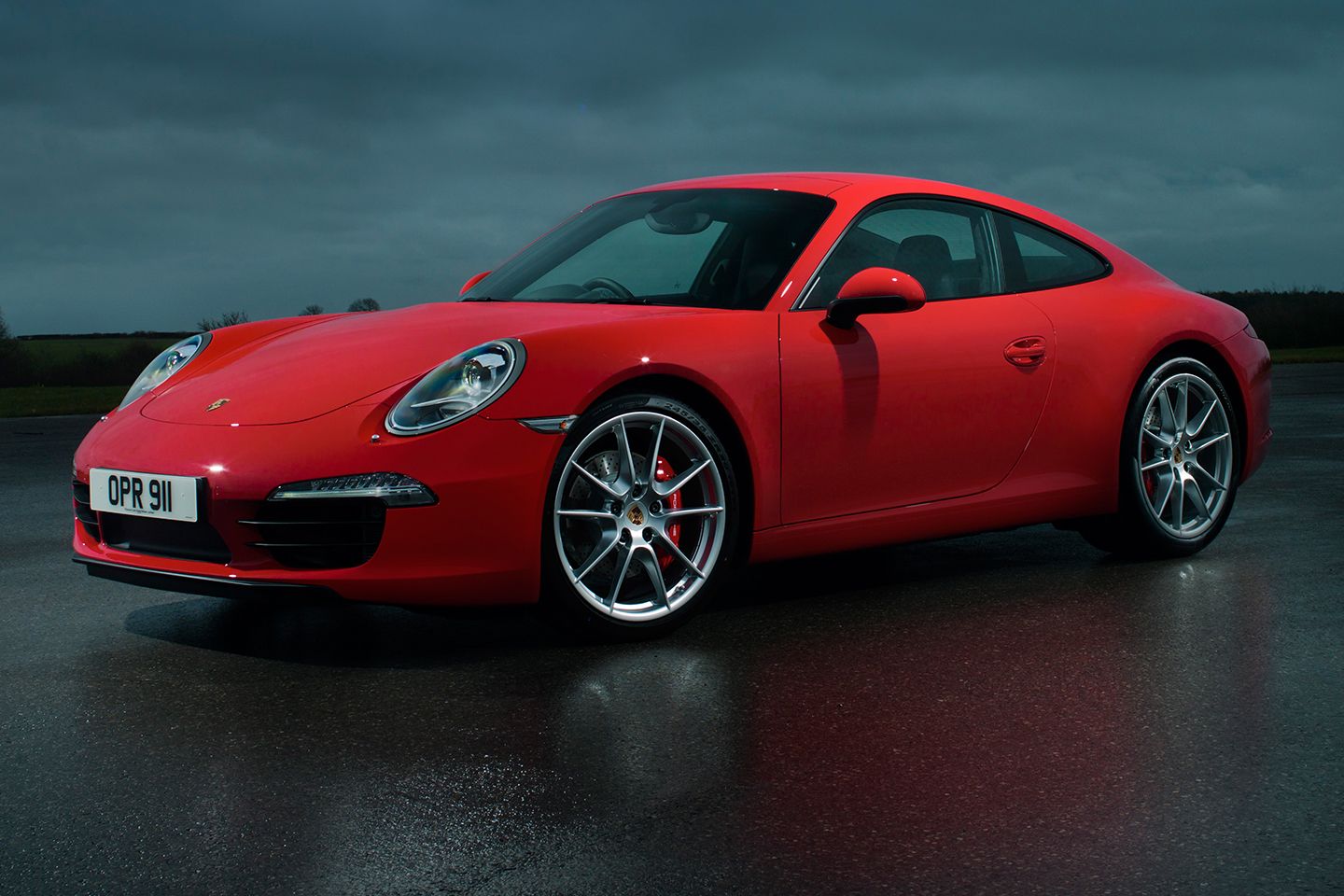 There was always going to be a 911 on this list, but where to put it? A 996 Carrera can still be bought relatively cheaply, and Mezger-engined 997 GT3s are no less appealing even a decade after the last ones were made. But the first 991 stands out for two reasons: one, it's the last Carrera offered with a naturally aspirated engine and two, it represented a giant leap for the 911. 
Remarkably only the third new 911 platform spanning a then-58-year history, the 991 was a world apart from the 997. Around 90 per cent of the mechanicals were either new or updated, the wheelbase was extended by 100mm, and the old hydraulic power assisted steering was replaced by a new electromechanical system. It was also a little wider and longer than before, yet Porsche somehow managed to ditch 45kg over the old car. The purists were up in arms, but there was a lot to like.
With £75,000 to spend you can grab one of the very best pre-turbo 991s. A Carrera S gets our vote, with the larger 3.8-litre flat-six making 50hp more than the 3.4 Carrera, at 400hp. This PDK car had more than £20,000 spent on options when new; some extras might be more desirable than others (who allows these Aerokits, honestly?) but the joy of an 8,000rpm 911 will be more than adequate compensation. Spoilers can come off, too…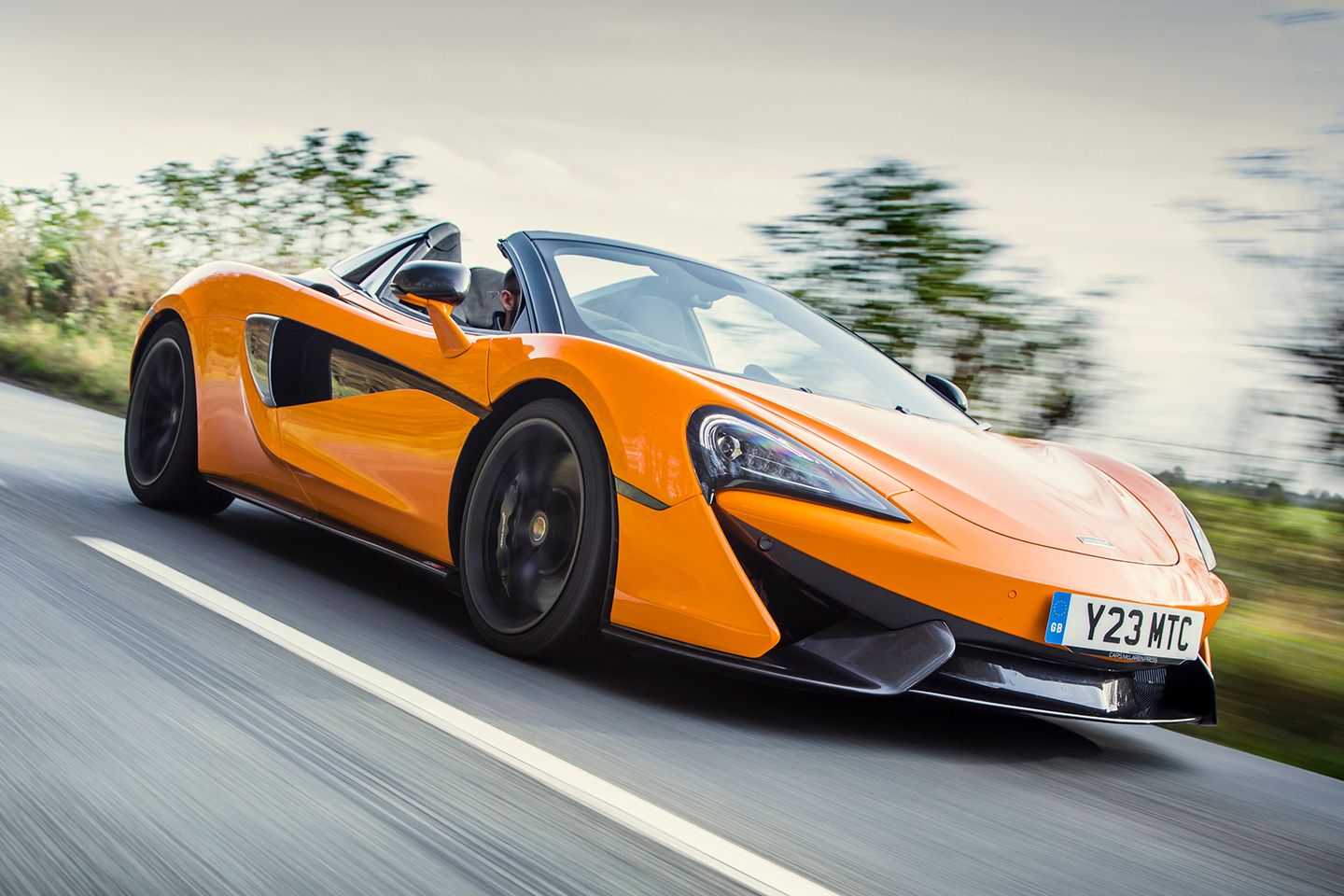 Yes, calling a McLaren 570S a sports car is a bit like saying Mo Farah is a good jogger. But the 570S was officially launched under McLaren's 'Sports Series' banner – aka the entry point to the range – and there are more powerful supercars above it in Woking's pecking order. In reality, of course, it shared all the core principles of the firm's more senior models, and is powered by a familiar 3.8-litre twin turbocharged V8. On paper, there really wasn't much in performance at all.
But there are some subtle differences. For instance, the 570S ditched the trick hydraulically linked ProActive Chassis Control of the 650S for conventional springs and dampers, which meant a slightly less magic carpet ride. And there is 'only' 570hp to play with. You can forgot all about that on the road though – McLaren's lesser model is one of the best things it's ever done. And the price secondhand is well into used 911 territory. 
This 2016 example comes with a load of pricey MSO gear, such as carbon fibre elements on the air intakes and parts of the switchgear. The punchy Lantana Purple paintwork is also an MSO option and gives the car a racier look. All for £90,900. Not bad for a sup… er, sports car.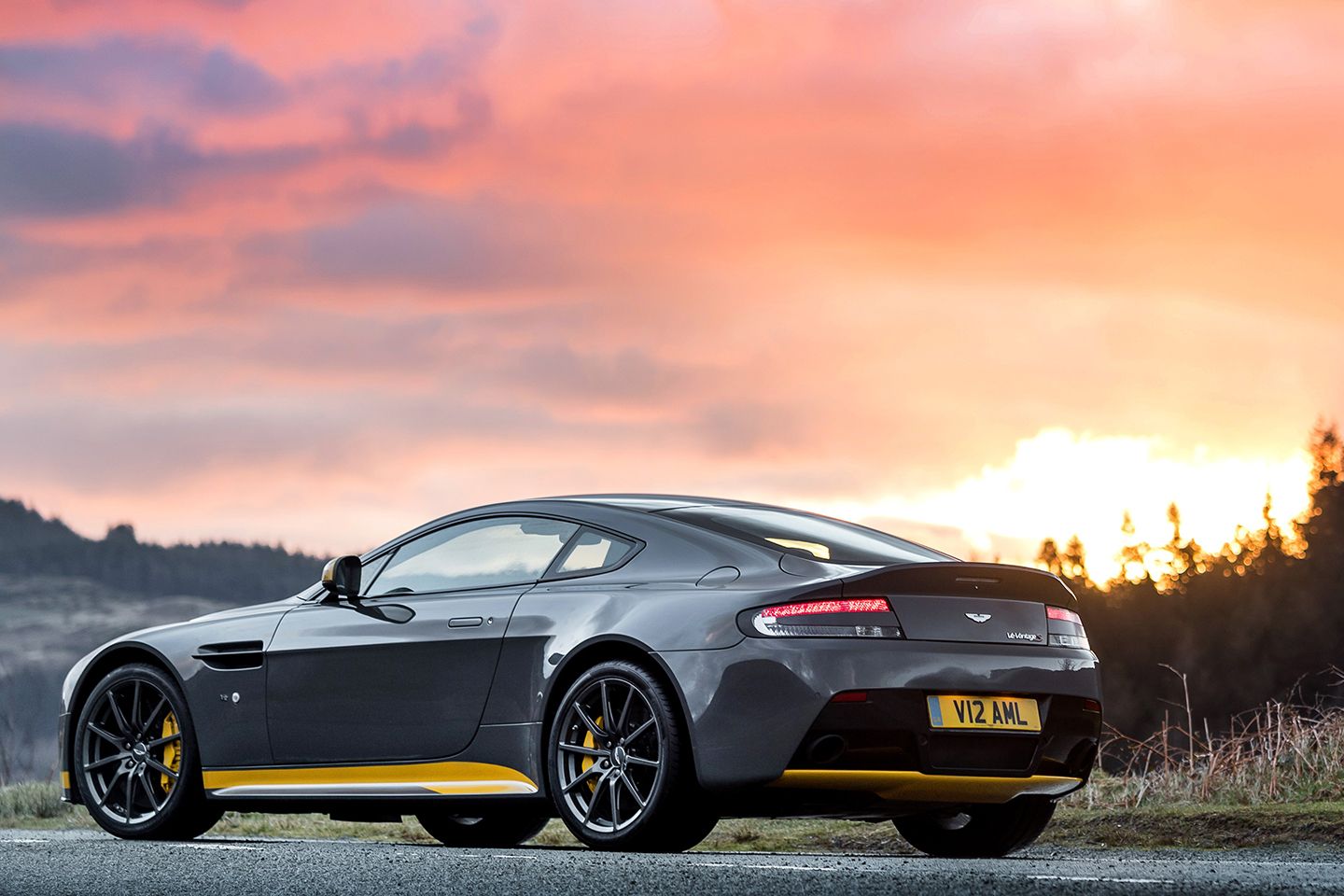 Remember Clarkson's review of the V12 Vantage on Top Gear? A fantastic piece of television where words were kept to a minimum while the car's gorgeous looks and soundtrack, along with some brilliant cinematography, were used to illustrate what was purported to be the end of the Aston V12. Of course, that ultimately proved to be wrong. There have been plenty since that bit aired in 2009. But to be fair to Clarkson, there's a certain magic about the old V12V that Aston hasn't quite conjured up since.
It was just so barmy. The 5.9-litre AM11 V12 was Aston's largest series production engine back then; even detuned from the DBS it was pinched from, the V12 was making 510hp. And the Vantage, until the Toyota iQ-based Cygnet, was its smallest car. Bring those two ingredients together with a standard six-speed manual and fireworks were guaranteed – 0-62mph in 4.1 seconds only told part of the story.
Aston Martin knew it had created something epic, so plenty of V12 specials followed the original. Early cars can cost as 'little' as £70,000, but the one we've got our eye on is the even better V12 Vantage S, with more power, an improved chassis and, after a couple of years, the option of a seven-speed manual alongside the Speedshift paddles. This one looks sensational even by V12 standards, a manual S kitted out with £11k of optional paint and the 600hp power upgrade. Granted, a 911 GT3 Touring will be faster – and if you're truly unencumbered by budgetary restrictions, there are any number of restomods to consider – but few cars match the V12 Vantage for outright theatre. And it's yours for £170k.