From designers and inventors to dealership owners and professional racers, a great number of Black Americans have transformed the automotive industry. In fact, many of our favorite vehicle designs and innovations are thanks to these 17 black pioneers who are forever a part of American history.
1. C.R. Patterson: Patterson was born into slavery in 1833 and escaped from Virginia to settle in Ohio, later in life. After learning blacksmithing and creating a successful horse-drawn carriage business, Patterson bought out his business partner and produced his first automobile in 1915, under the name Patterson & Sons.
2. Homer R. Roberts: Roberts was the first black car dealer in America. Following his service as a lieutenant in the United States Army Signal Corps during World War I, Roberts began selling cars in his hometown of Kansas City. He eventually earned enough clientele to form Roberts Company Motor Mart. Smaller manufacturers saw potential in the Black American market which led to Roberts landing franchises with Oldsmobile, Rickenbacker, and Hupmobile.
3. Richard B. Spikes: Spikes was an inventor of several important patents in the early 1900s, which included improved gear shifts, automatic brake safety systems, temperature monitoring systems for auto fluids, and a brake testing machine. The automotive industry would look very different today had it not been for him.
4. McKinley Thompson, Jr.: In the early 1950s after serving in the Army Signal Corps During World War II, Thompson won a design contest in motor trend magazine and was awarded an art school scholarship. He then went to work at Ford's advanced design studio, making him Ford's first black automobile designer. He contributed sketches for the Ford Mustang and conceptualized iconic attributes of the Ford Bronco.
5. George Washington Carver: Best known for his innovations in agriculture, George Washington Carver was also invited to collaborate on designs and inventions with Henry Ford in Dearborn, Michigan. The two became good friends and developed a synthetic rubber alternative for wartime shortages. The pair continued to have a mutual admiration throughout their lives with Ford financially assisting many of Carver's experiments.
6. Edward Davis: The oldest of 10, Davis loved cars from an early age. After training to be an accountant and struggling to find employment, Davis opened and operated his own service garage. He then worked for Dodge in one of their assembly plants and transitioned to car sales for a Dodge dealership owned by the plant supervisor's son.
He ventured off on his own in 1938 and founded Davis Motor Sales which landed a contract with Studebaker. After Studebaker filed for bankruptcy, Davis looked for contracts from the Big 3 but was denied due to his skin color. After seven hard-fought years, Davis was awarded a Chrysler-Plymouth dealership in Detroit. He was the first black car dealer to be inducted into the automotive hall of fame in 1996.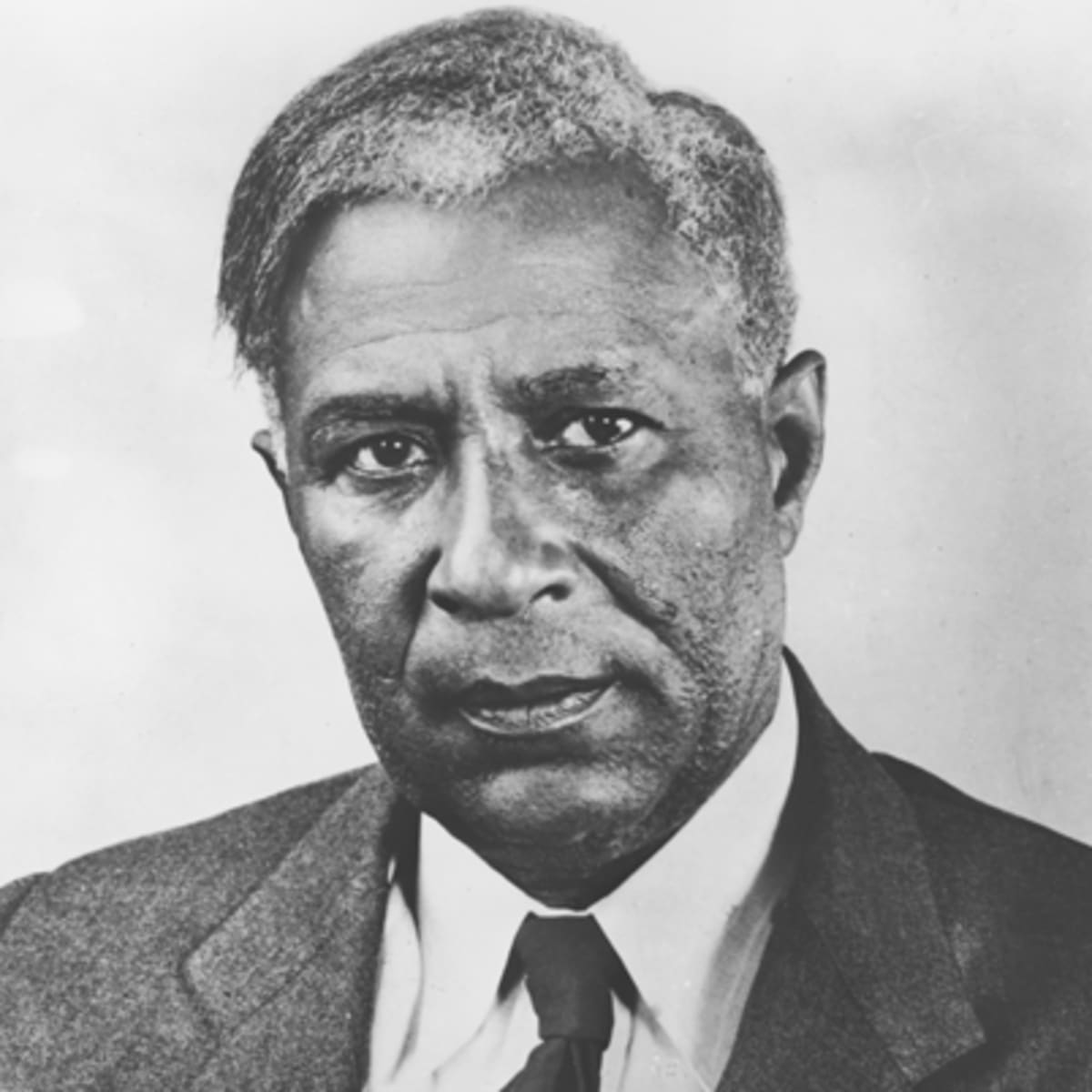 7. Garrett Morgan: Morgan was a larger-than-life entrepreneur and inventor. His creations include the gas mask, zigzag stitching device, and the traffic light among more.
After witnessing a fatal car accident, Morgan was inspired to create a t-shaped warning light to help direct the flow of traffic. The same design infrastructure is still used today for modern traffic lights. He later sold his patent to General Electric, and it is currently on display in the Smithsonian Museum.
8. Nelson 'Jack' Edwards: In order to escape Jim Crow-era discrimination, many black migrants traveled north to work in auto plants around Detroit. However, they were typically assigned to the lowest-paying and most dangerous jobs. Nelson 'Jack' Edwards dedicated nearly his entire career to civil rights and the UAW.
He is remembered for his achievements in negotiating better foundry working and safety conditions. As well as establishing the UAW's Independents, Parts and Suppliers Council. He served as UAW Vice President from 1970 to 1974 and was a member of Detroit's City Commission on Community Relations. He was the first Black American elected to the UAW International Executive Board and co-founder of the Coalition of Blade Trade Unionists.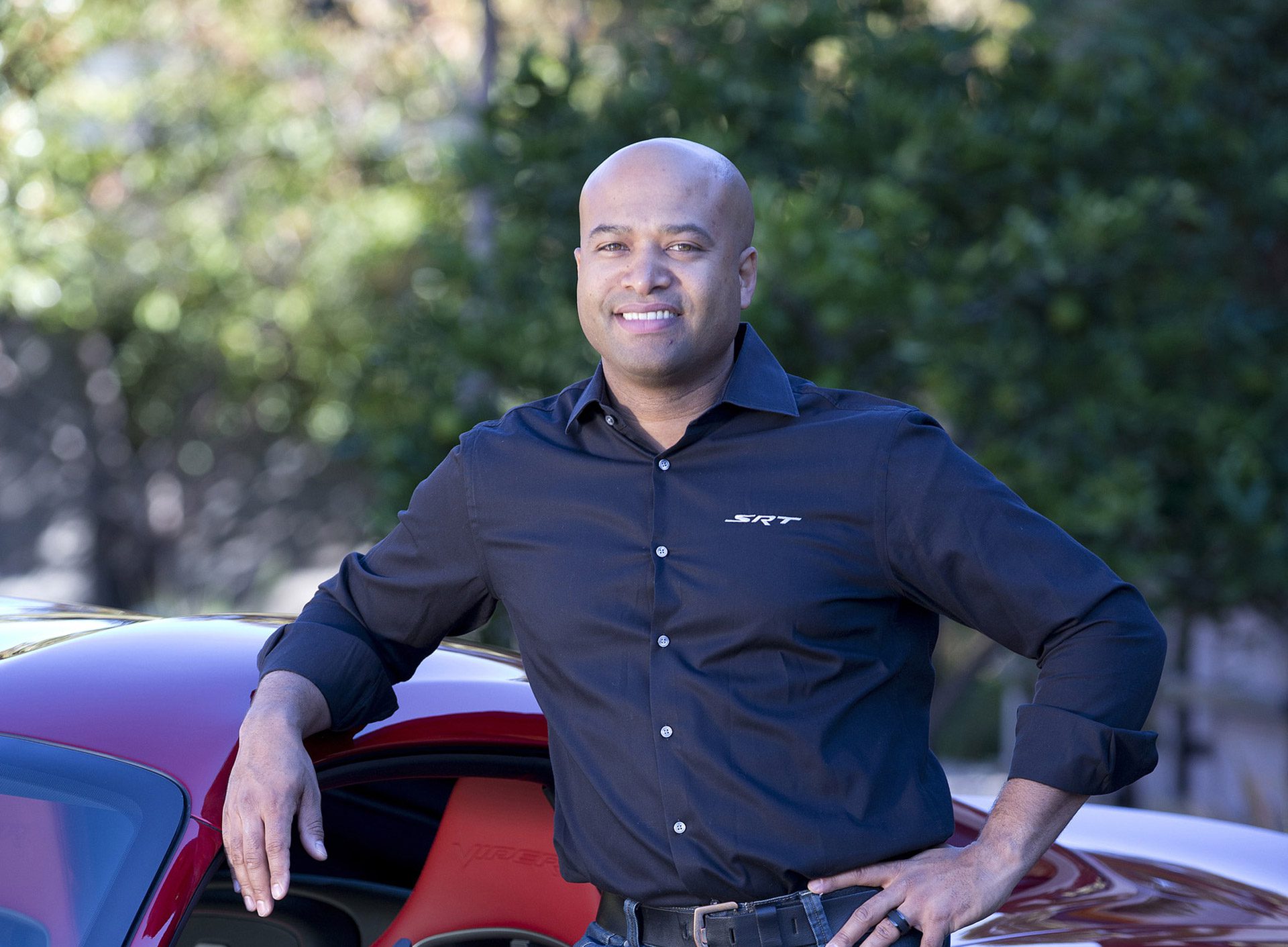 9. Ralph Gilles: Gilles is the current chief design officer for Stellantis. He also previously served as President and CEO of Chrysler's SRT brand, which included high-performance cars like the Dodge Neon SRT-4, the Dodge Viper SRT-10, and the Dodge Challenger SRT Hellcat.
After his aunt submitted one of his car designs to none other than Lee Iacocca, Chrysler's Head of Design K. Neil Walling wrote back, encouraging 14-year-old Gilles to pursue design school. He did just that and joined Chrysler's design team in 1992. He is responsible for the design of the Chrysler 300, a pivotal model for the brand at that time.
10. Edward Welburn: After being awestruck by a Cadillac he saw at the Philadelphia Auto Show when he was 11 years old, Welburn wrote to General Motors inquiring about becoming a car designer. Later on, General Motors gave Welburn an internship, and he went on to spend 44 years with the automaker, 13 of which, as GM's Vice President of Global Design. Welburn oversaw the development of iconic cars like the Corvette, Camaro, and Escalade.
11. Wendell Oliver Scott: After serving in the army as a motor pool mechanic during World War II, Scott opened up his own auto mechanic shop and began racing stock cars on the dixie circuit. His impressive skills were noticed by NASCAR and Scott soon convinced the organization to grant him a license to compete as the first Black American NASCAR driver. He would go on to win the Jacksonville 200 and compete in 495 grand national races.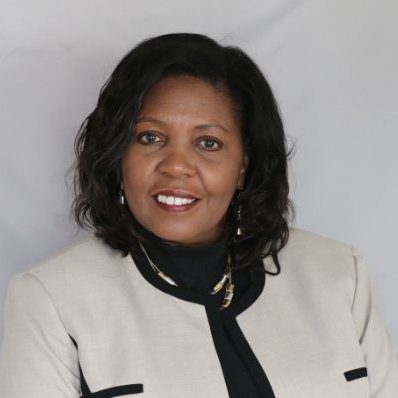 12. Linda Cash: After graduating from the Georgia Institute of Technology with a degree in engineering, Cash landed a job with Ford at its Atlanta assembly plant. Eventually, Cash would go on to be Vice President of Quality and New Model Launch Programs at Ford. She retired in 2021.
13. Victor Hugo Green: In order to avoid harassment and discrimination on the road, Green wrote The Green Book in the early to mid-1930s. It became an invaluable resource for black travelers and advised them on where to eat and how to find welcoming places to stay. It also outlined establishments to avoid. After the passage of the civil rights act of 1964, The Green Book went out of publication. However, Green's story was brought to the big screen in 2018 and introduced new generations to the author.
14. Leonard W. Miller: Miller was the co-founder of the African-American Racers Association and Miller Racing Group. He was also part of Vanguard Racing and became the first black owner to enter a car in the Indianapolis 500. Miller later founded Miller Racing Group with his son Leonard T. Miller and together, they became the first Black team owners to win a track championship in NASCAR history. You can read more about Miller's incredible life in his 2004 autobiography, "Silent Thunder: Breaking Through Cultural, Racial, and Class Barriers in Motorsports."
15. Eric Peterson: Peterson started his career with General Motors in their Buick Division in 1976, and completed advanced executive management programs at Northwestern and Harvard University. He held various roles at GM including director of minority dealer development, head of GM's Dealer Development Program, and Vice President of Diversity Dealer Relations. Today, he serves as a foundation board member for the NAACP.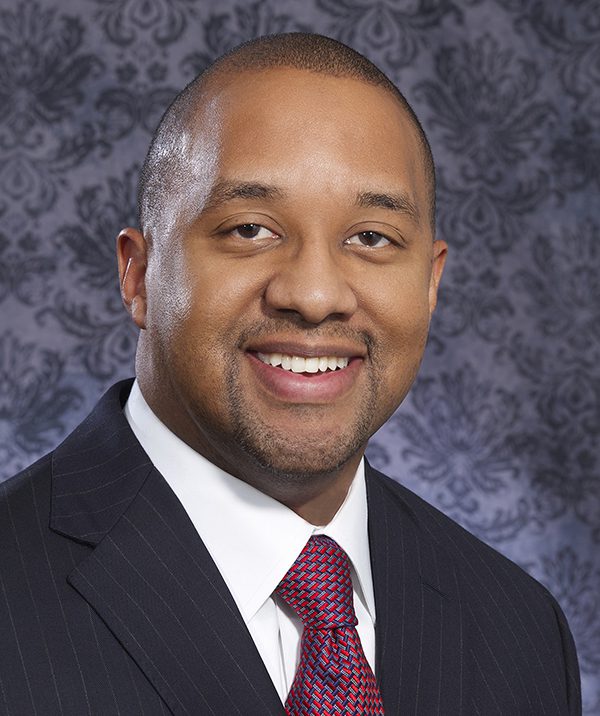 16. Olabisi Boyle: Boyle is the Vice President of Product Planning and Mobility strategy at Hyundai Motor North America. She has over 20 years of automotive experience including engineering and product leadership roles at Fiat Chrysler and Ford Motor Company. She joined Hyundai after holding the role of Vice President of Connected Commerce at Visa. Today, in addition to product planning, she leads Hyundai's U.S. mobility strategy, connected car technology, and future innovations.
17. Damon Lester: Lester is the President of the National Association of Minority Auto Dealers (NAMAD) and owner of Nissan of Bowie in Bowie, Maryland. A trained CPA, Lester started his career as an accountant and auditor for several large firms in the northeast. Over time, he specialized in creating non-profit organizations through the World Bank and audited offices of USAID non-profits.
He joined NAMAD as Vice President of Operations in 2002 and became President in 2006. During his tenure, Lester has been instrumental in forming strategic relationships with automakers to address racial inequities in finance, entrepreneurship, and the economy. Lester also assisted in negotiations between former President Barack Obama and the Auto Task Force to revitalize the auto industry in 2008.
---
Did you enjoy this article? Please share your thoughts, comments, or questions regarding this topic by connecting with us at [email protected].